How do you get rid of green mouldy fur at the bottom of the water reservoir in a pod coffee machine?
What causes green buildup in the water container?
If you have a home pod coffee system you might notice a green tinge start to appear on the bottom of the clear plastic water reservoir. What is this, what causes it and how do I remove it?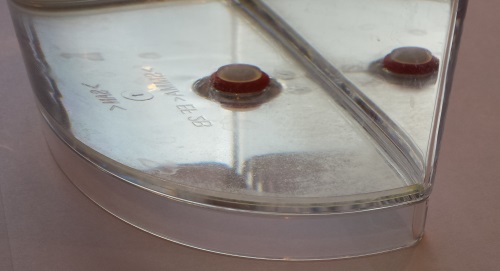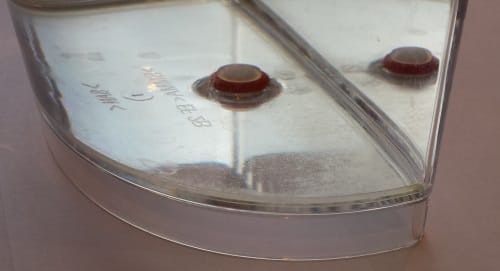 This green film of mould can often build up if your water reservoir has leftover water in it.
After making your brew the instructions usually recommend washing out the water reservoir. But for convenience we often leave water in there.
Exposure to direct sunlight also seems to be a contributing factor.
Although your tap water may be treated to remove any bugs, the chlorine will evaporate out of the water in a short period of time.  This process will be accelerated by direct sunlight.
Left alone, mould will gradually grow on any surface.
How do I prevent this green film growing in the first place?
With prevention usually being simpler than a cure, there are a few things you can do. When you make your pod coffee, fill up the reservoir with fresh water. Make your coffee and then rinse out the water reservoir and leave to dry.
I've got green mould growing, how do I get rid of it?
Typically the pod coffee reservoirs are awkwardly shaped and not easy to scrub. But your first thing to try is scrubbing it out with a soapy cloth. It might be difficult to reach the bottom or get into the corners.
Bleach will damage and pit the plastic of the water reservoir, so avoid using bleach to clean it.
You can put the water reservoir in the top drawer of your dishwasher. This can be a good way to get a thorough clean. But depending on the awkward shape of the water container, you may need to wash it a couple of times, repositioning it after the first wash.